Some couples believe that planning a backyard wedding is so much easier than planning a wedding at a venue. While it can be slightly easier, there are a still quite a few things you must consider. If you want to have a backyard wedding in 2021, or any year after that, you must have a checklist and be ready to follow it completely.
Use This Checklist if You Plan a Backyard Wedding in 2021
1. Create a Budget and Follow It
So many couples think they don't need to have a budget in place when they plan a backyard wedding, but that couldn't be further from the truth. There are so many items you will need to rent or buy for your backyard wedding and you will still need to pay certain vendors.
2. Create a Manageable Guest List
Unless you live out in the country and have acres of land, you are going to need to create a manageable guest list. Keep in mind the room you will need for the dance floor, serving area, and bar, when determining how many tables and chairs you can fit in your backyard.
3. Set Up and Decorations
If you are lucky, your backyard looks like it just stepped out of a magazine and you won't need to do anything back there prior to your wedding. And if you are a regular couple, understand there are things you must do to spruce up this space. You can consider an arch to get married under or choose decorations that you can keep in your backyard long after your wedding day. Be creative and you won't regret one minute of your time spent on this task.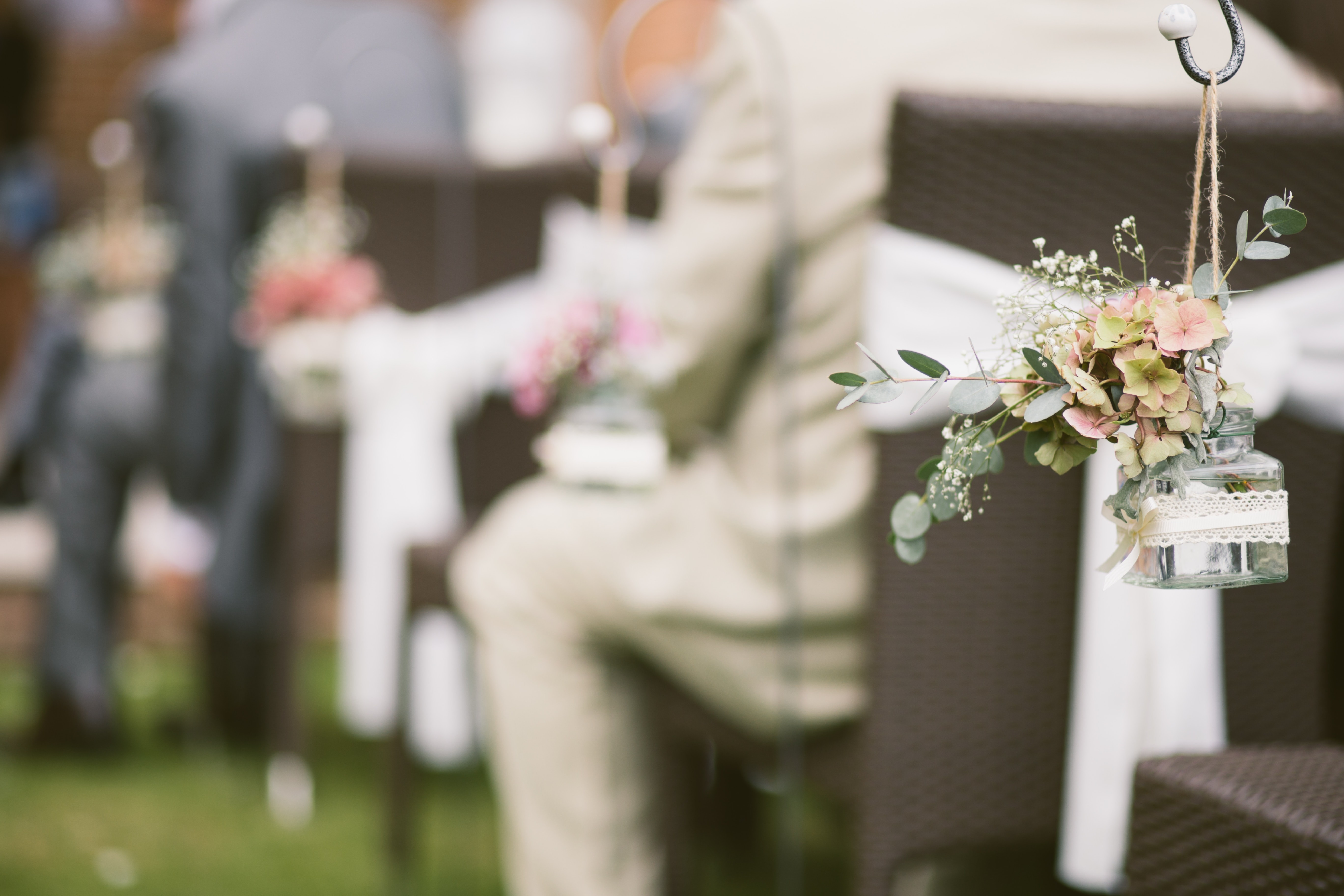 4. Necessary Permits?
Some towns and cities will require you to purchase a permit before having a wedding in your backyard. You will want to check on that before you start planning for your big day.
5. Alert the Neighbors
You always want to be a good neighbor and that is why you will want to give your neighbors advance notice that there will be a wedding held on your property. This will allow them to be prepared for a few extra cars and noise.
6. Find Rental Options
There are so many things that you normally need to rent for a wedding and your backyard wedding won't be any different. Think tables, chairs, dishes, flatware, linens, lights, photobooth, generators, and even portable restrooms.
7. Plan B
You never know what the weather will be like on your wedding day when you plan months in advance. Therefore, you should always be prepared with plan B when you are planning a backyard wedding. Tents are a good option to protect people from the rain. Large fans can help people stay cool if you are in the middle of a heatwave. And if you live in an area where hurricanes or tornadoes are a possibility, you may want to have a venue on standby.
The seven things on this checklist are all things you must keep in mind as you are planning your backyard wedding. Yes, backyard weddings seem so much easier at first, but there are still a few things that can go wrong if you don't remember them. So, check the items off as you complete them and be rewarded with the perfect wedding day!