How do you get your wedding cake to look just right? The answer may surprise you! Many brides choose to go the unconventional route when it comes to wedding cake stands, and that's okay! After all, this day is all about what you love most in life, so don't let anyone tell you otherwise. Here are some of the most unique wedding cake stand ideas you can try on your big day. You never know what might make an interesting focal point!
1) Wedding Cake Stand Decorating Ideas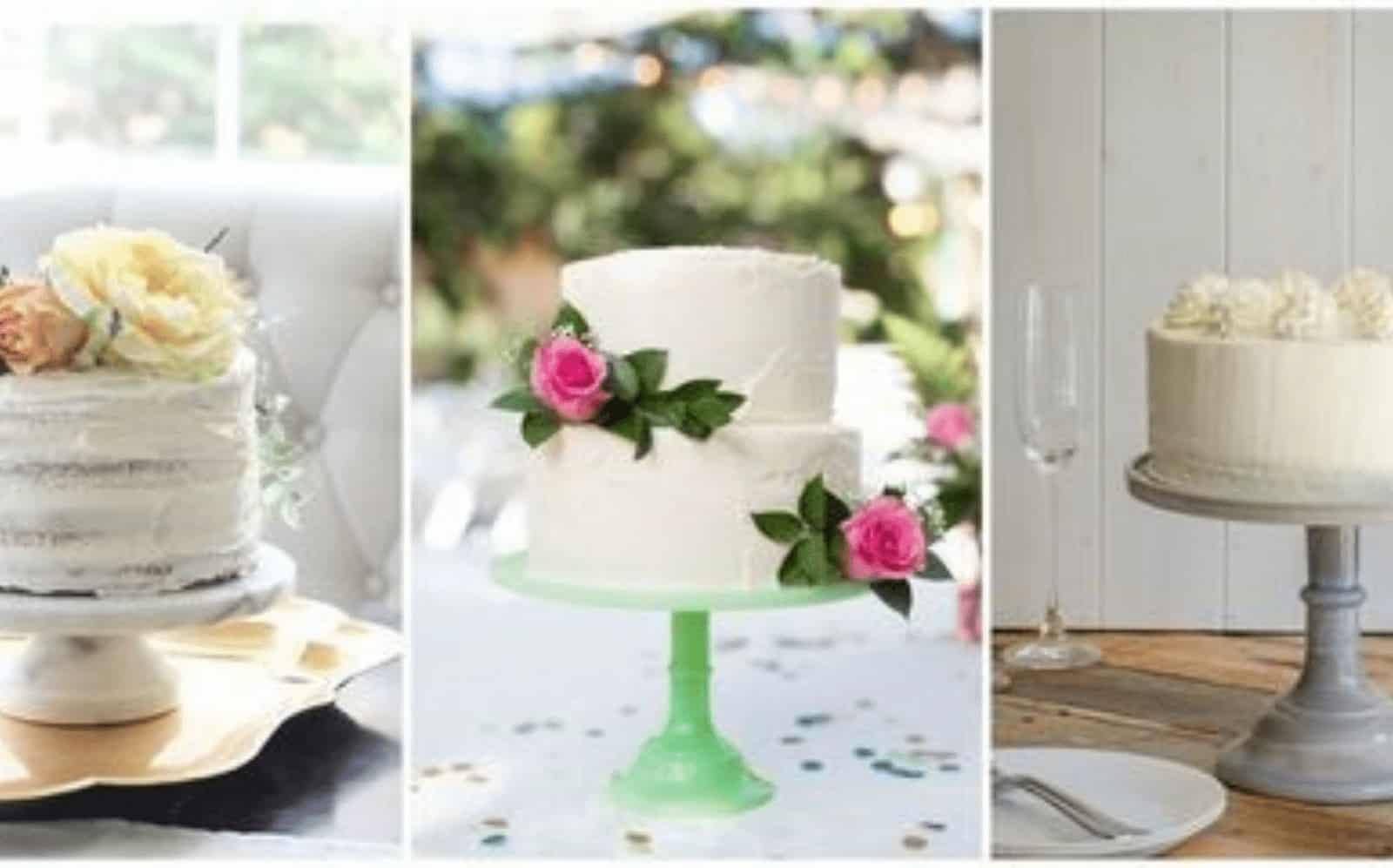 Creating a wedding cake is an art form. Not only does it need to look appetizing, but it also needs to sit delicately on a special cake stand that compliments your décor. The key is to choose a tiered cake stand that isn't too fancy or plain – something that will really make your dessert shine! Here are a few tips for buying and decorating a wedding cake stand: Choosing Your Wedding Cake Stand: You have lots of options when choosing your wedding cake stand. To get ideas, start by visiting your local florist or bakery where you can often browse different stands and see their display options.
2) DIY Wedding Cake Stands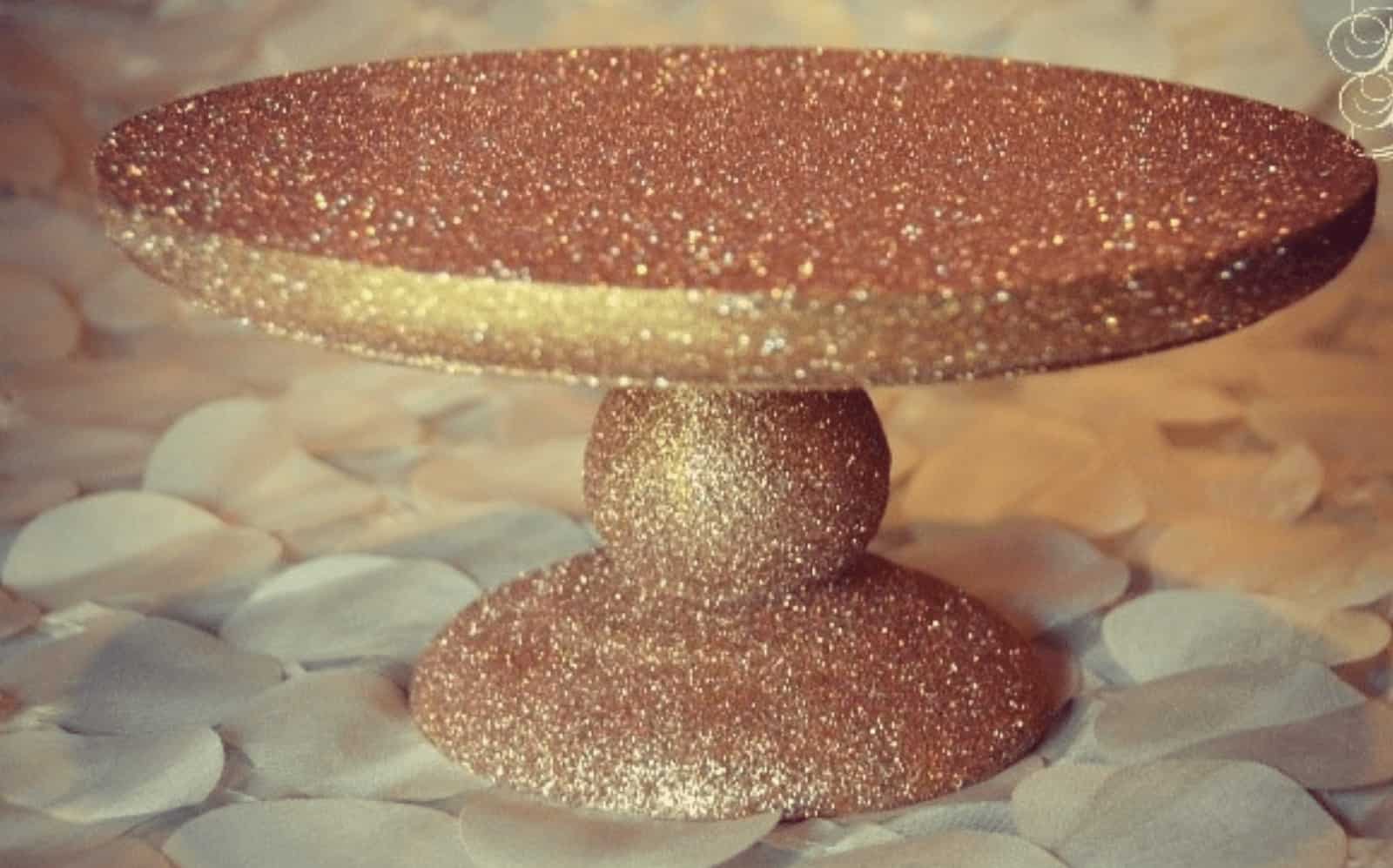 You can give your wedding cake a one-of-a-kind, personalized touch by creating a unique stand to hold it. Customizing your cake stand is simple and affordable—all you need is some elbow grease and creativity. From repurposing vintage items to using clay, there are tons of different materials that you can use to create a one-of-a-kind piece for your big day. To keep costs down, consider working with what you already have at home! There are a ton of ways to add your own special touch to a wedding, from crafting your own invitations to making personalized table centerpieces.
If you want to go all out with your event design, then you might consider making a few DIY wedding cakes stands. With a little bit of work and imagination, you can create individual pedestals for each tier in your wedding cake. Not only will it be one-of-a-kind, but it's also one way to save money by decorating something yourself! Here are some ideas for making your own wedding cake stands
3) Traditional Wedding Cake Stands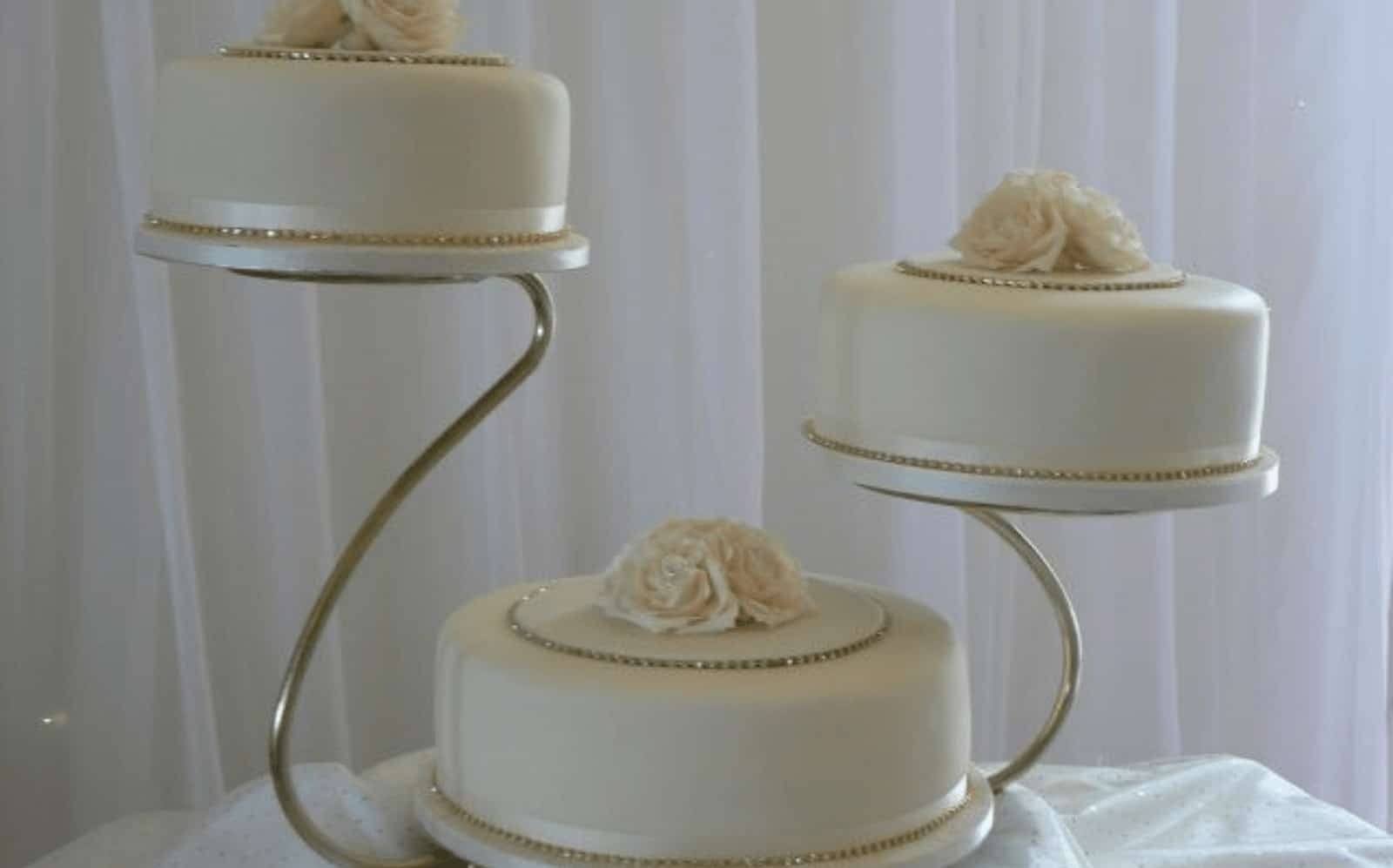 Traditionally, wedding cake stands are pedestals made of glass or ceramic. But today, there are more wedding cake stand options than ever before. If you want to dress up your traditional wedding cake stand with a bit of flair, check out crystal vases in fanciful shapes, teak stands in natural wood tones, and gold-plated silver stands that add an elegant touch. You can also save money by opting for a classic white pedestal that is decorated with beads or lace around its edge to give it a hint of glamour without breaking your budget.
4) Modern Wedding Cake Stands
When it comes to presenting a wedding cake on a stand, there is often a temptation to use a bland silver or white stand that doesn't really reflect or complement your style. When you are choosing a new modern stand, remember that you will be placing your cake on it – and it will be one of your most prominent features at your reception. Ensure that you choose something as exquisite as your wedding cake! If you're looking for something special and unique for display only, there are some awesome themed stands out there from Hello Kitty to Star Wars, so have fun with it!
5) Vintage Wedding Cake Stands
Adding a vintage touch to your wedding is all about personalizing it and making it reflect your personality. You can use vintage elements and tools for decorations and favors, but why not also use them as cake stands? This way you will be serving your guests using something that has a bit of history attached to it, which makes it more sentimental. And don't worry – vintage pieces are usually in pretty good condition since they were already part of someone else's wedding, so there's no need to worry about ruining anything. Just make sure you choose a design that goes well with your theme.
6) Romantic Wedding Cake Stands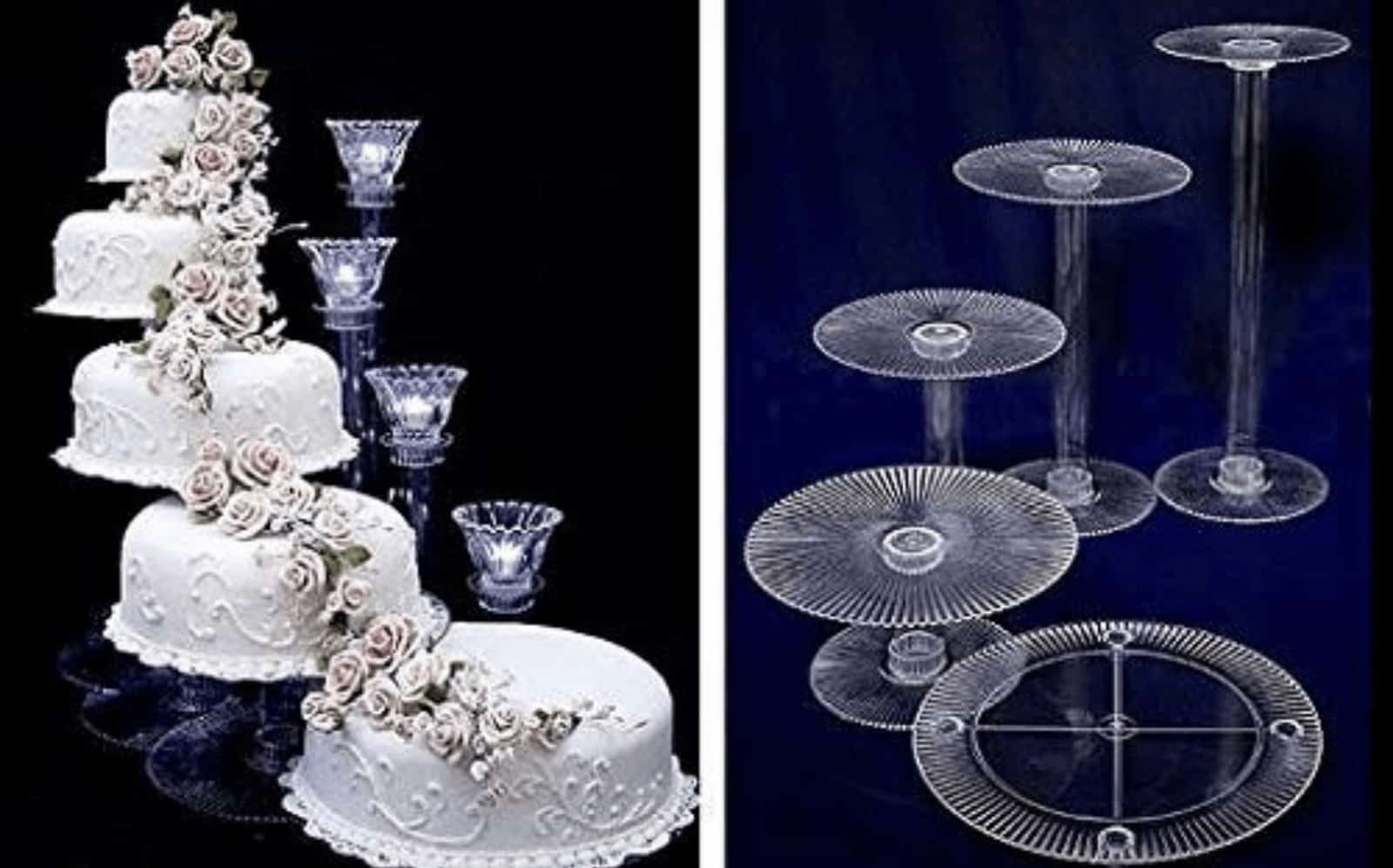 If you're looking for a truly unique wedding cake stand, we suggest adding some romance. Our collection of cake stands includes designs that double as hearts, flowers, and other shapes associated with love. These stunning metal-and-crystal cake stands to add an elegant touch to any wedding or anniversary celebration. And since each design is made using stainless steel wire, they can be used long after your big day has passed. Simply rinse in warm water and they'll sparkle once again!
READ HERE FOR MORE WEDDING CAKE STAND IDEAS!