With the wedding season in full swing, it's time to start planning the big day. While fashion, food, and décor will be a big part of your big day, one of the most important decisions you will make is picking your bridal party.
Selecting a bridal party is an important part of planning your wedding. It's also a task that many people struggle with, especially if they haven't thought about it. It can be difficult to get friends and family to commit to such a big commitment, and you also don't want to choose people too soon who will be unavailable if you have to change your mind.
Your bridal party is a reflection of you. While you may want your friends to stand out, you don't want them to steal the spotlight from you or one another. You want to choose people who are a good match for you and complement your personality and interests without stealing the spotlight.
How to Choose it?
Make sure to pick the theme where you will be comfortable and your guests as well. It must match your personality and your guests. Through this, you and your friends that will be attending the party will have a memorable time.  
Who to Invite?
Choosing the perfect bridesmaids is a big job, and it's even more difficult when you're trying to find the right people for each role. It's natural to assume that someone who gets along well with everyone will be a good candidate to be maid of honor, but that's not always the case. If you want to choose the best bridesmaids possible, there are a few important things to consider. Although there are different kinds of bridesmaids—including best friends, maids-in-waiting, and flower girls—this guide will help you choose bridesmaids based on the kind of relationship you want with your bridesmaids and the visual connection you want on your wedding day.
You'll want to make sure you're surrounded by the very best of the best, and that means having a bridal party that's a reflection of you. Make sure that you have your closest girlfriends in the event so that they can celebrate with you.
Aside from that, you should also make sure that they are aware of your bridal shower theme to avoid too many surprises and the possibility of offending anyone.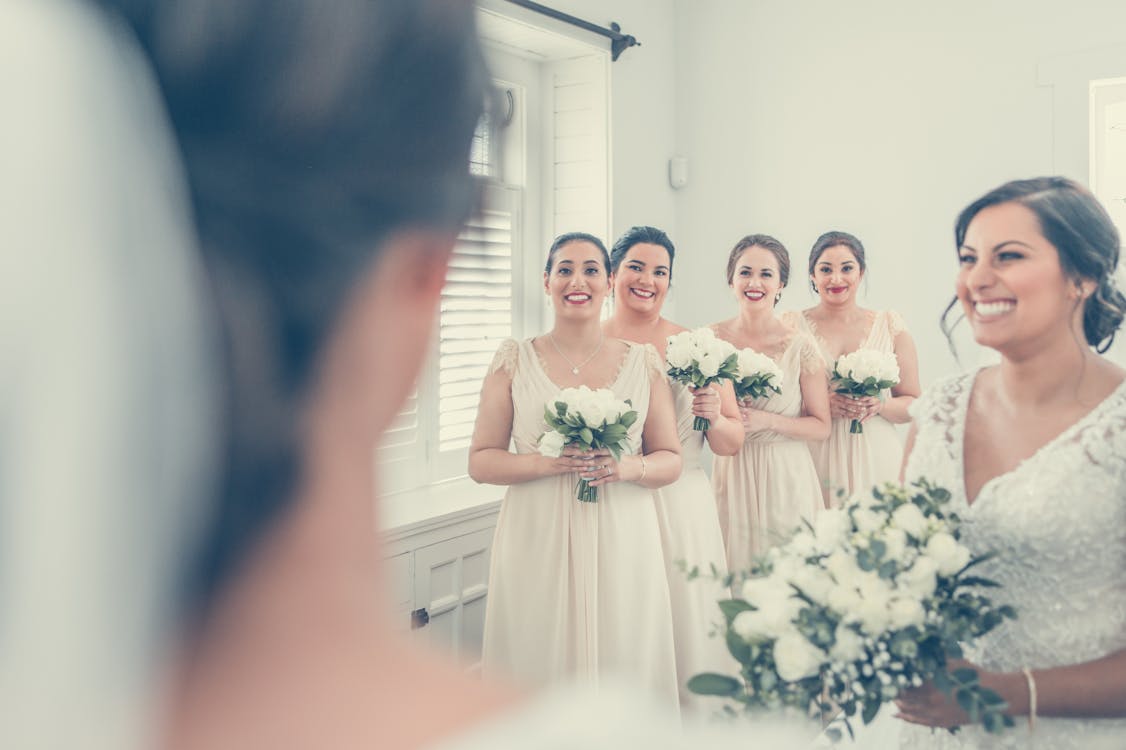 What is the Ideal Size?
Keep your bridal party small and private. It is better to celebrate it with your close girlfriends. This is a special event that is exclusive for you and your squad.  
How Not to Offend People Not invited?
It is obvious that bridal showers are for the closest girlfriends of the bride. It is not for everyone. Don't worry about offending anyone. They should be old and mature enough that not everyone needs to be there. It is a special moment for the future bride, and it needs to be spent with the precious girlfriends she has.  
Aside from that, you can also invite the uninvited people in your bridal shower to the wedding day. It will make up for it.