Wedding flower accessories play an important role in your big day. From wedding floral centerpieces to bouquets and boutonnieres. Accessories are the finishing touches that pull everything together and create the perfect wedding look. But with so many options out there, how do you choose the perfect wedding flower accessories? Follow these helpful tips for choosing the best bouquet and boutonniere pairings for your big day.
Planning the Flower Arrangement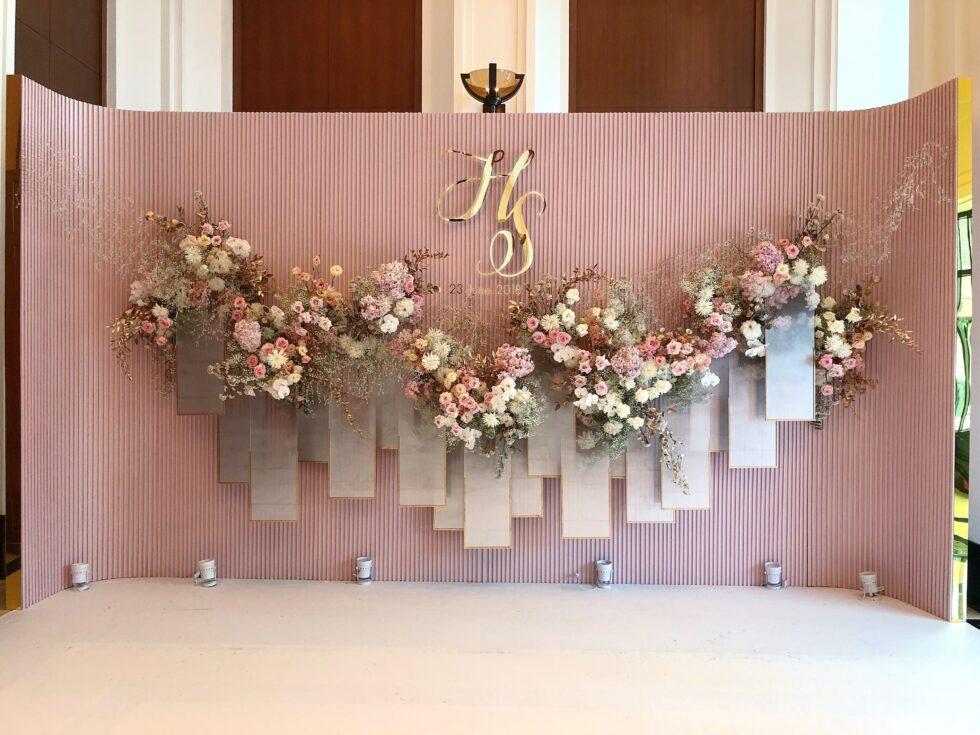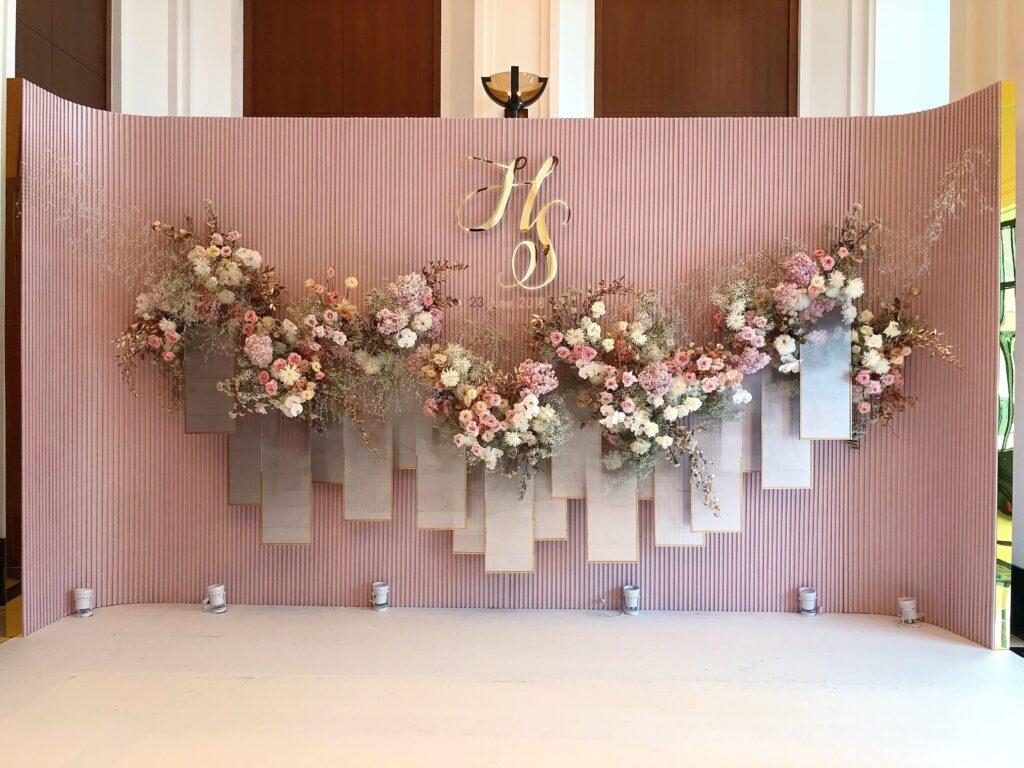 Having flowers at your wedding not only adds a lovely color contrast but also adds a touch of romance. In fact, brides have been having flower arrangements for their weddings since Biblical times. So you're not only being traditional when you include them in your nuptials. Although floral centerpieces or bouquets are common at modern-day weddings, flower backdrops are a less-frequently used option that can be just as beautiful and a little more unique.
How To Create One Wedding Flower Backdrop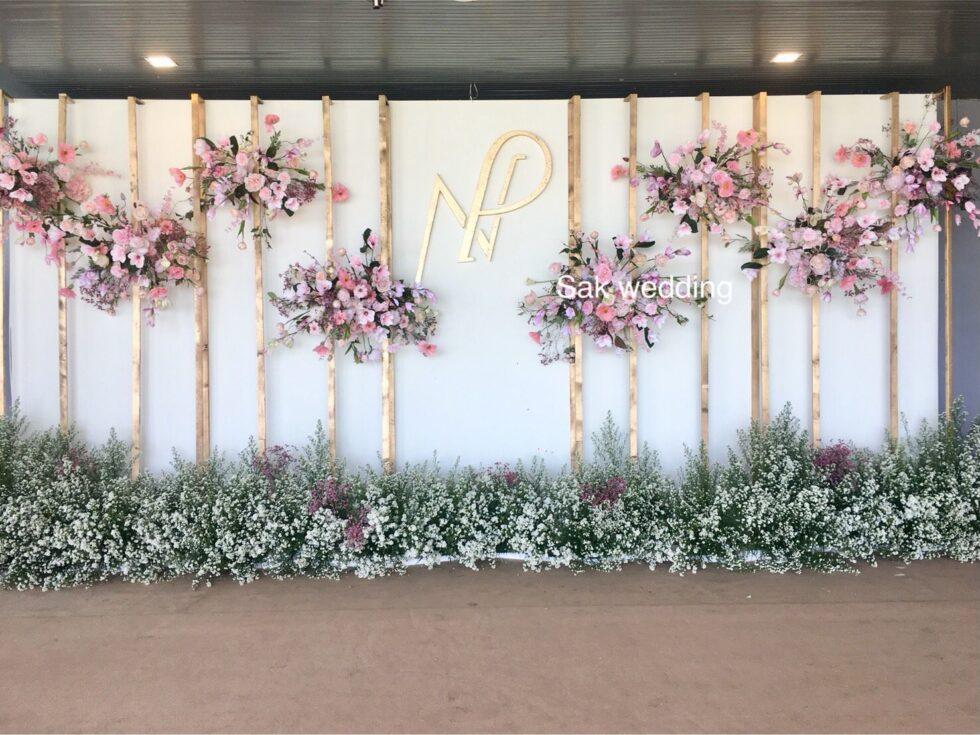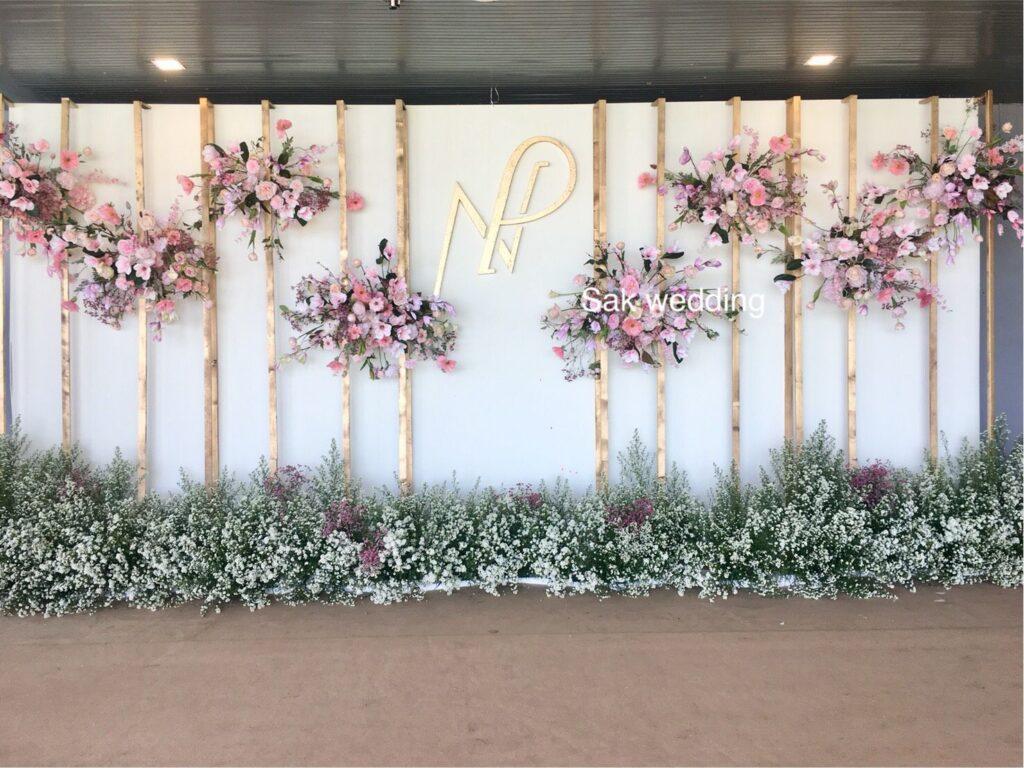 Step 1 Begin by deciding on how large of an arrangement you want to have in order to establish a budget and determine how many supplies will be needed. Be sure to consider things like the height requirements of guests, distance from where people will sit, etc.

Step 2 Once you have those details settled, start with shopping for materials. While some elements can be found already cut (flowers, grapevines, wire), others (such as artificial leaves) will probably need to be purchased whole and cut yourself. It's important to find an array of textures here; think palm fronds mixed with eucalyptus leaves mixed with shorter vines like bittersweet. Pick up vases early so you'll have time for paint application later on if desired.

Step 3 After gathering all ingredients, place everything inside containers strategically based on what kind of flow pattern you envision for your backdrop.
Vases and Containers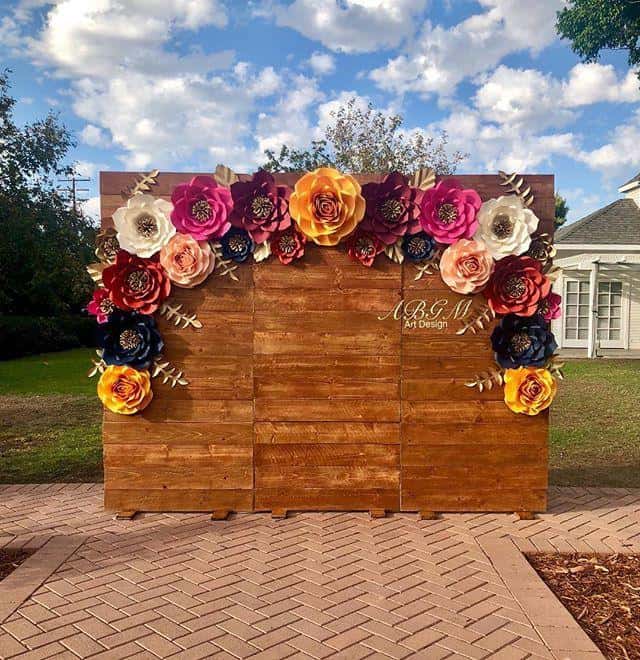 A flower backdrop is an easy way to add that extra touch of elegance and sophistication to your wedding. Adding a flower backdrop is also a great way to help bring your whole look together and create a cohesive look throughout your wedding day. When deciding on containers for flowers, there are a few key things you should keep in mind when selecting them so that your entire floral arrangement will turn out perfect. Of course, what containers you use depends entirely on what kind of flowers you use or the theme you have planned for your wedding. For example, if you were planning on using roses in arrangements, it would be best to use tall urns rather than smaller baskets because roses would be taller than any other kind of flower that might go into an arrangement.
Floral crowns
If you're searching for wedding flower accessories that are both unique and creative, look no further than floral crowns. Floral crowns often resemble headbands or circles and come in a variety of shapes, sizes, and designs. Depending on your personal style (and budget), you can choose from a wide range of flowers and accent pieces that complement your wedding's theme.
Bridal Bouquet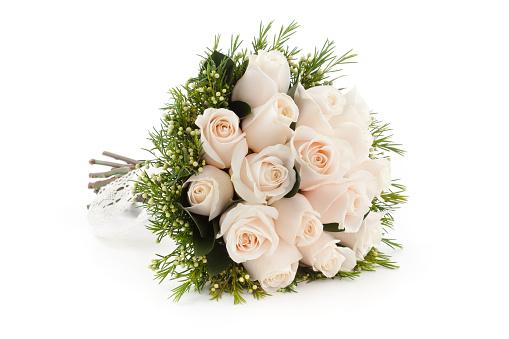 When it comes to creating a beautiful floral backdrop for your wedding, you have several options. The easiest, and most expensive, is to hire a professional event designer to arrange it all. But if you want to do it yourself, there are plenty of great ways to incorporate flowers into your design at a reasonable price point. For example, using a flower bouquet as a frame can create a gorgeous backdrop for photos. Another option is to incorporate fresh blooms into table centerpieces or other decorations around your venue. If you're planning on doing any DIY projects yourself, remember that local florists will often sell you certain pieces at wholesale prices.
Bridesmaid Bouquets
While it's common to create flower backdrops with large arrangements of different flowers, bridesmaid bouquets are an elegant option for floral backdrops. While you can use smaller bridesmaid bouquets (usually they're 5-6 inches across), that may look more like a clustered arrangement than a beautiful backdrop. For best results, choose larger, fuller bridesmaid bouquets (about 8 inches across) that will look like one large arrangement when photographed from afar. For added impact, let your bridesmaids wear their bouquets during your first dance or while cutting into your cake!
Boutonnieres and Corsages
Flower crowns are beautiful, but they do require a bit of craftiness on your part to make one. Instead, it's much easier to ask someone at your favorite flower shop to prepare some other options for you. For example, boutonnieres and corsages are typically cheap and easy enough to make for multiple people—you can even get them done in advance if you don't have time while your photographer is shooting your wedding day. Making these arrangements ahead of time will keep you from having to worry about making them on the fly once everything starts happening quickly during your ceremony.
Advantages of Flower Wedding Accessories
When it comes to wedding flower accessories, there are several reasons that you would want these for your wedding. The number one reason is that it can be very beautiful and something that you can actually remember about your wedding for a long time. When people think of weddings, they think about flowers and other things like that. It is actually something that goes hand in hand with weddings since many people often associate them with each other. They just look stunning at any wedding ceremony, giving everyone present a really good view of how beautiful it will look on such an important day in your life.